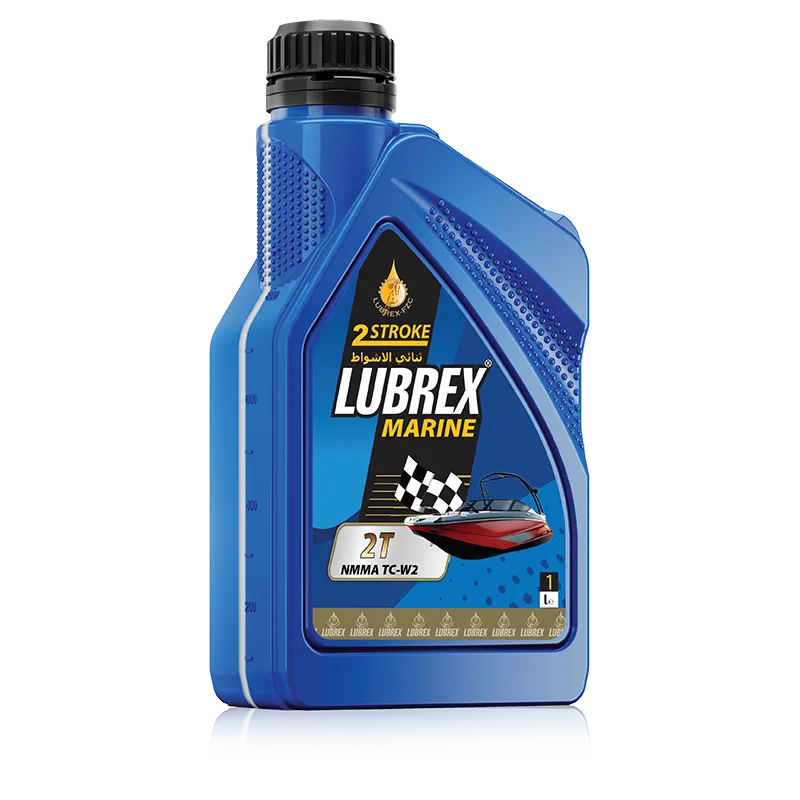 LUBREX MARINE 2T
Mineral
API Performance Level
TC-W2
Packaging
1L, 4L, 5L, 20L, 25L, 208L
Download TDS

Download MSDS

Description:
Lubrex Marine 2T is two-stroke outboard marine engine oil conforming to TC-W2; a superior quality ashless two-stroke lubricant designed to meet the most critical requirements of all air-cooled and water-cooled outboard engines.
Benefits:
FEATURES & BENEFITS:
Minimizes piston rings from sticking to keep the engine operating smoothly and efficiently
Protects against piston and combustion chamber deposits, rust, and corrosion
Protects the piston from scuffing and pre-ignition problems and assures good low temperature fluidity
Spark-plug fouling and carbon deposits are prevented so that power can be maintained longer
Mixes easily with fuel for premix applications
PERFORMANCE STANDARDS: Meets and Exceeds:
Application:
It is recommended for and meets the requirements of all major outboard engine manufacturers : Chrysler, Evinrude, Johnson, Mercury,
Mariner, U.S. Marine/Force, Sears, OMC, Suzuki, Yamaha, Nissan , Tohatsu, or wherever NMMA TC-WII or TC-W oils may be used. It is also suitable for motorcycles, lawn mowers, scooters, golf cars, snowmobiles, personal water craft, chain saws, and other two-stroke powered equipments.