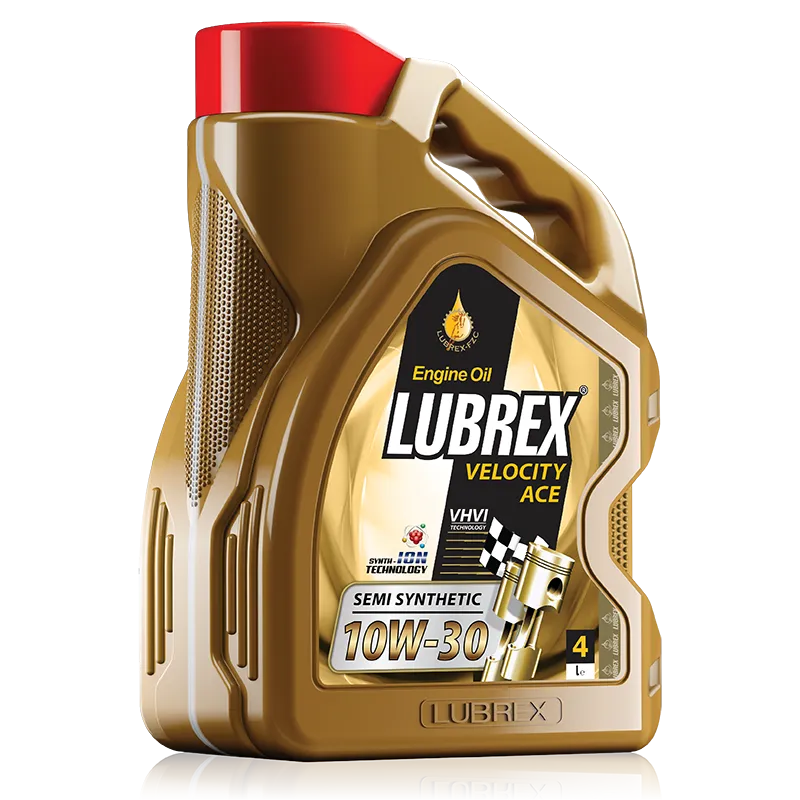 VELOCITY ACE
Semi Synthetic
API Performance Level
SP (RC)/ SN PLUS (RC)
SAE Viscosity Grade
10W-30
Packaging
1L, 4L, 5L, 20L, 25L, 208L
Download TDS

Download MSDS

Description:
Velocity ACE engine oils are advanced passenger car motor oils specially developed for the most modern high output turbo-charged gasoline engines in passenger cars, sport utility vehicles, vans and light-duty trucks. These oils are engineered to provide  the highest levels of engine protection available. These premium engine oils contain ultra-pure base oils and a technologically  advanced additive system which provides improved oxidation resistance, improved deposit protection, better wear protection,  excellent low temperature performance and enhanced fuel economy.
Benefits:
Outstanding wear protection under a wide variety of operating conditions
Special cleaning additive to help prevent the formation of sludge and harmful deposits
Optimal engine operating temperature, owning to thermal control formula
Limits formation of deposits on the most loaded engine parts
Provides safe operation of catalytic exhaust convertors
Resistant to extreme thermal load, due to high quality of base oil
Enables fast and easy start in extreme temperature conditions
Extra cleaning performance
Application:
North American, European & Japanese high output gasoline engines in passenger cars, sport utility vehicles, vans, and light-duty trucks where API SP, SN Plus, ILSAC GF-6A and / or API SN, API SM, API SL quality oils are specified . Passenger cars and Light Duty Vehicles  running on gasoline and ethanol-containing fuels up to E85. Suitable for modern turbocharged direct injection gasoline engines where  LSPI protection is required. ILSAC GF-6B is not backwards compatible with older engines.