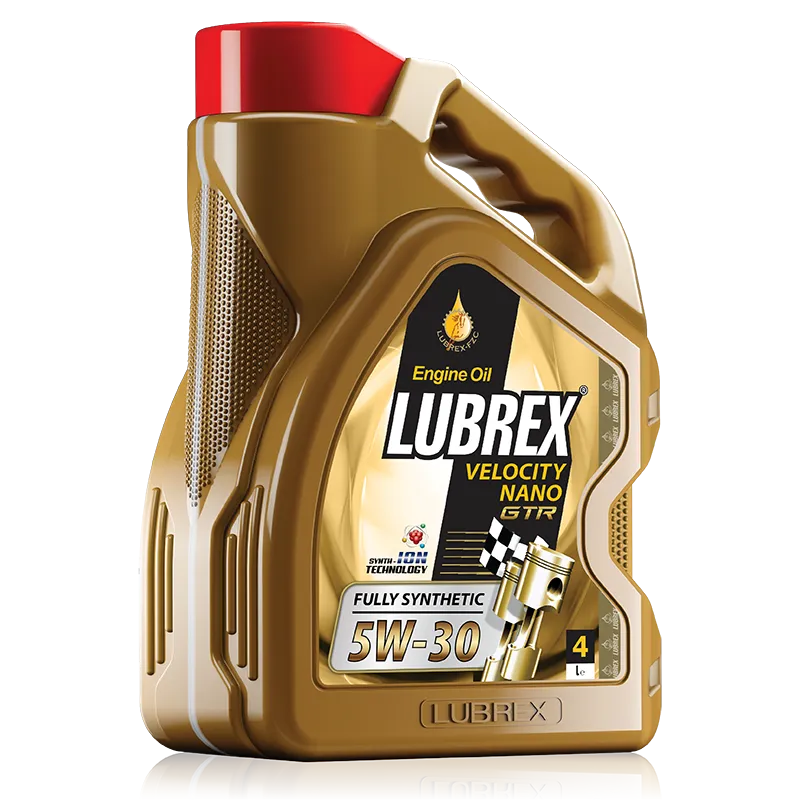 VELOCITY NANO GTR
Fully Synthetic
Packaging
1L, 4L, 5L, 20L, 25L, 208L
Download TDS

Download MSDS

Description:
Velocity Nano GTR is fully synthetic new generation oil especially formulated to meet demanding OEM specifications, including Volkswagen and Audi lubrication requirements. It is designed to be used in gasoline and diesel engines of passenger cars and light vans equipped with Diesel Particulate Filter (DPF) and Three Way Catalytic convertor (TWC) systems.
Benefits:
Excellent engine cleanliness
Excellent cold flow properties
Engine protection under a wide variety of operating conditions
Optimum power & performance under most severe driving conditions
Fully compatible with all emission control devices.
Helps protect engine against wear and corrosion
Allows fuel consumption reduction and therefore minimizes green house gases emissions.
Application:
Specifically designed for VAG Group recent cars (VOLKSWAGEN, AUDI, SKODA, and SEAT) fitted with Euro 4, Euro 5 and Euro 6 engines that require lubricants with low Sulfated Ash, low Sulfur and low Phosphorus rates (SAPS level). Velocity Nano GTR is fully backward compatible over previous VW oil standards such as VW 501 01, 502 00, 503 00 and 503 01 for Gasoline engines, and VW 505 00, 505 01, 506 00 and 506 01 for Diesel engines.